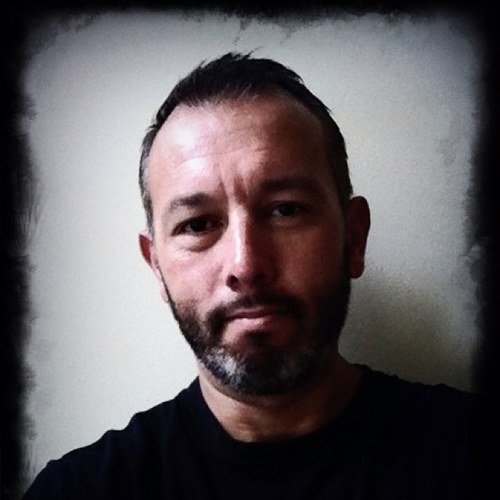 The High Point Enterprise reports…
"A High Point congregation is mourning the death of its senior pastor, who took his own life over the weekend.
Pastor Robert McKeehan, the senior pastor of Community Bible Church, died Friday evening, and news of the 42-year-old pastor's suicide sent waves of shock and grief through the body of the Johnson Street church.
"As you can imagine, there's been a lot of grief and a lot of numbness," said Richard Curtis, chairman of Community Bible's elder board. "We're sad, of course — we're going to be poorer for the loss — but we're also trying to help people understand that even though this is not the path we would've chosen, God is sovereign, and we're still going to praise and worship our God."
During an emotional service Sunday morning, church leaders tried to make biblical sense of how a pastor could take his own life. "The reality is we can never understand exactly how and why that happened," Curtis said. "Just like those they lead, pastors are human and subject to all the same trials, emotions and struggles."
Rob Black, pastor of adult ministries, spoke during the service and pointed the congregation to Deuteronomy 29:29, which says, "The secret things belong to the Lord our God, but the things revealed belong to us and our children forever."
"Why Robert took his own life is always going to be one of the secret things," Curtis explained. "What God has revealed to us, however, is the promise we hold onto in Romans 8:28 — 'We know that in all things God works for the good of those who love Him.' God has proven that to our church in the past when we've had difficult times, so we know that certainty will again prove true as we move beyond the question of why."
Following the service, other pastors on the church's staff made themselves available to parishioners who wanted to talk about McKeehan's death, Curtis said. Active and former elders did likewise. "Many of them came back from trips they were on for spring break so they could be there for our people," he said.
Out of respect for McKeehan's family, church leaders said they would not publicly discuss the specifics of the pastor's death.
McKeehan and his family — his wife, Elizabeth, and their two children, John and Scarlett — came to Community Bible Church in November 2010. According to Curtis, the new senior pastor quickly felt at home with his new congregation.
"He was an incredibly gifted teacher of God's word," he said. "The vision of our church is broken people becoming whole in Christ, and Robert was the type of pastor who related that well to our congregation. They knew he lived out that statement. They knew he needed Christ to make him whole, and they knew they could look to him as someone who could understand and help them."
According to Curtis, it will be a few weeks before Community Bible begins the process of seeking a new senior pastor. The church currently has seven other pastors on staff who will lead the congregation in the interim, and all of the church's various ministries — from a drug and alcohol recovery center to a community-wide men's Bible study to a unique ministry partnership with Parkview Village Elementary Expressive Arts — are expected to continue, Curtis said.
Meanwhile, condolences and messages of support from other area churches and individuals continue to pour in at the church.
"We very much appreciate the support we are receiving from the community," Curtis said.
"I think it is testimony to how many people and churches Robert had touched. That is one of the most positive things he brought to (the church) and something we are committed to continuing."
From http://www.hpe.com/news/x27233637/Pastors-death-stuns-congregation
*In the US, the National Suicide Prevention Lifeline is a 24-hour, toll-free suicide prevention service available to anyone in suicidal crisis. If you need help, please dial:
1-800-273-TALK (8255)
In Australia, the Lifeline number is 13 11 14.